Advertised:10-05-13 Closing Date:09-06-13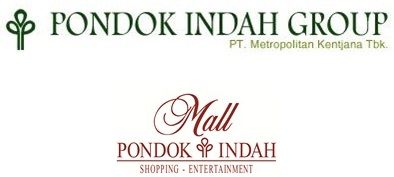 PT. Metropolitan Kentjana, Tbk. (Pondok Indah Mall)
Pondok Indah Mall salah satu unit usaha dari Pondok Indah Group sedang mencari kandidat yang dinamis, enerjik, bertanggungjawab dan menyukai tantangan untuk bergabung bersama kami menempati posisi-posisi berikut ini:
Fit Out Supervisor
Jakarta Raya
Requirements:
Pria usia maksimal: 35 tahun
S1 teknik Arsitektur
Pengalaman di bidang fitting out gedung/ bangunan besar minimal 3 tahun, Atau berpengalaman di konsultan arsitektur/ desain ruangan
Menguasai Program komputer khusus MS Office, Autocad, Photosop, 3D atau program yang berkaitan dengan desian gambar.
Memiliki kemampuan bahasa Inggris tulisan dan lisan.
Terbiasa menangani dan berhadapan dengan pihak ke tiga
Memiliki jiwa kepemimpinan dan mampu bekerjasama di dalam tim

Kirimkan surat lamaran Anda beserta CV dan foto terakhir melalui email ke:
gumilar.grandis@yahoo.com
dengan mencantumkan Posisi yang dituju di Subject Email anda, atau kirimkan melalui pos ke :
HRD & GA Department
PT. Metropolitan Kentjana, Tbk., Pondok Indah Mall
PO.Box 1196 JKS 12011
dengan mencantumkan posisi dituju di bagian kiri atas amplop lamaran.

Hanya kandidat yang terpilih yang akan kami hubungi kembali melalui telepon atau email untuk mengikuti proses seleksi.
" Only short-listed candidates will be invited via e-mail/phone for Test and Interview "