Advertised:27-05-13 Closing Date:26-06-13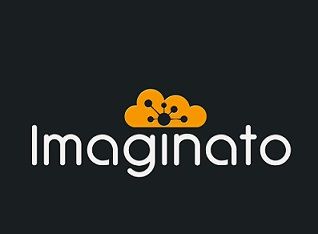 PT Eatiki
IMAGINATO is a global technology development firm. We work with Venture Capitalist backed Internet startups to rapidly launch the very best online products, as well as consult for well-established companies that need a deeply experienced technology partner to help formulate and execute their critical e-strategies.

Our partners are serial Internet entrepreneurs with over three decades of combined experience in large-scale technology platform development and operations, online marketing, and site optimization for Internet-based businesses. Through this experience we give our clients a highly competitive edge in their respective online spaces.

Our team has developed leading web platforms and services in over a dozen countries, and we are now looking for bright, hard working associates to join our rapidly growing company.
Graphic Designer
Jakarta Raya
Responsibilities:
Create designs, concepts, and sample layouts based on knowledge of layout principles and esthetic design concepts for website and social media.
Determine size and arrangement of illustrative material and copy, and select style and size of type.
Use computer software to generate new images.
Mark up, paste, and assemble final layouts to prepare layouts for printer.
Draw and print charts, graphs, illustrations, and other artwork, using computer.
Review final layouts and suggest improvements as needed.
Requirements:
Candidate must possess at least a Bachelor's Degree, Art/Design/Creative Multimedia or equivalent.
Required skill(s): Graphic And Multimedia Design, Photoshop, Macromedia, Indesign, Corel.
Required language(s): English, Bahasa Indonesia
At least 2 year(s) of working experience in the related field is required for this position.
Preferably Staff (non-management & non-supervisor)s specializing in IT/Computer - Software or equivalent.
One full-Time position(s) available.
For qualified candidates, please apply by clicking the button below or submitting your most recent and complete CV to:

jobs@imaginato.com
for our immediate review.
Shortlisted candidates will be contacted for an interview
" Only short-listed candidates will be invited via e-mail/phone for Test and Interview "