Advertised:22-04-13 Closing Date:22-05-13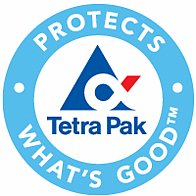 Tetra Pak Indonesia
Search / Recruitment Firm
Tetra Pak Stainless Equipment is the global centre for Tetra Paks business with the Cosmetics and Pharmaceutical industries as well as being an important Supply Unit to Tetra Pak globally. To support our growth we are currently seeking qualified personnel for the following position.
Cosmetics Business Development Manager
Jakarta Raya
Responsibilities:
As Cosmetics Business Development Manager you are overall responsible for developing the Cosmetics category in selected regions. Your focus is the top 3 (LOreal, P&G, Unilever) as well as understanding and driving developments targeting 4-11 customers (big/medium sized local/regional producers).
One of your main tasks is to support the markets in profitable growth of the category Cosmetics
Our solutions are sold and delivered to our customers by either the TPSE organization (Indonesia) or by our market companies. The Cosmetics team employs approximately 50 people who work in development, product management, sales, pre-project engineering and technology. The team is located in Jakarta and is at present co-operating closely with about five markets.
You will be a member of the Cosmetics team and report to the Category director.
Main responsibilities
Understand the market requirements and value chain dynamics, develop and follow up on the strategy and road maps
Provide input to the category product portfolio life cycle process
Set objectives and targets and drive the business to fulfil the critical success factors.
Drive a seamless and transparent co-operation with the different teams in TPSE and market companies.
Drive partnership
Requirements:
You are a skilled communicator and experienced in managing other managers and employees from different parts of the world. You possess strong intercultural awareness and are comfortable working in an environment requesting high level of stake holder management. Your key strengths include exceptional personal drive and strong interest in business development.
You have a solid understanding of Sales and Cosmetics production technologies. Experience from working in the Cosmetics industry is an advantage.
You are proficient in both written and spoken English and we believe you have obtained a MSc. or equivalent.